Oakdale Elementary School is now a School for Global Communicators and Leaders. Ms. Kent, our teacher librarian was inspired by this theme to apply for Fulbrights/IREX Teachers for Global Classroom  (TGC) program. And she got in! She was one of 72 teachers in the US to be chosen to participate in TGC program for 2018-2019.
She worked hard in the fall with all her fellow TGC teachers in an online class that taught her all kinds of new things. She has shared lots of it with us already.
Then last month she got to go to Washington, DC to meet the TGC group  in person and learn more about where she would be going. She is going to Morocco! Ms Kent got to bring our principal, Dr. Prewitt too. Dr. Prewitt got to meet principals from all around the country that want to learn how have their schools have global classrooms.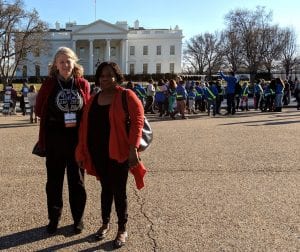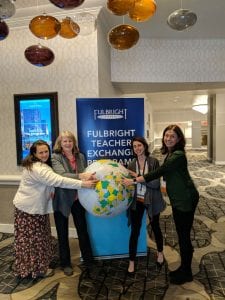 We surprised Ms Kent yesterday with a singing sendoff on her last work day before she leaves for Morocco.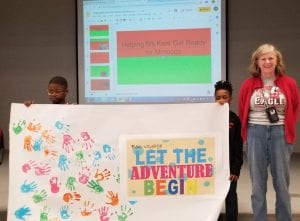 Follow her blog about all her adventures! http://adventurebegins.edublogs.org